Fresh Eggs
In the commercial fresh eggs division, we offer the following brands: 'Huevos del Granjero', 'El Paisano', 'Superhuevo' and 'Delihuevo'. We are the main producers in the country, with an overall output of over 396,000 eggs per day.
Our egg farms are all run under rigorous biosecurity and quality programs, allowing us to be the first and only company in all of Central America to have a HACCP certification in our layer egg production and to have received national and regional (Centro American and Caribbean) awards for quality and cleanest production standards. Through our state-of-the-art computer systems, we control the different production variables in our in-line facilities, such as temperature, humidity, water & feeding, manure removal, lighting and automatic recollection of eggs.
Each egg is observed through an ovoscope at the end of the production line and before automatized selection and packaging, resulting in a close monitoring with specialized equipment where all the egg's attributes are measured. These controls throughout the entire production process assure us that we are offering Nicaraguan homes the best fresh eggs in the nation.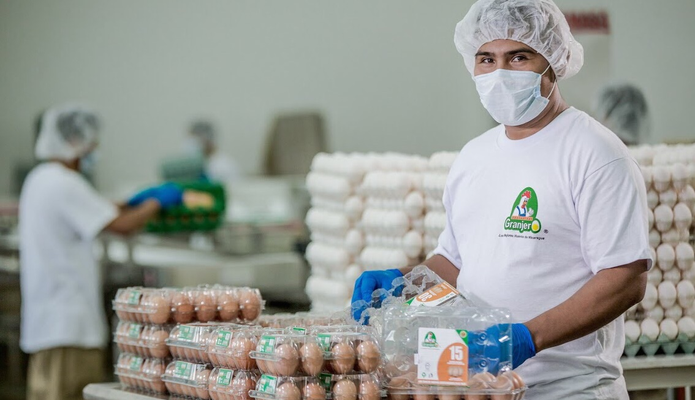 For more information, visit us at any of our offices, call us at 2523-2216/2222-4323, or write to us at: ventasonline@elgranjero.com.ni .